We've been providing professional building services to local customers for years now, and we've built a solid reputation for our knowledge, professionalism, and quality of craftsmanship during this time.
Whether you are fulfilling your dream of building a new home or building an office block Skyway has a team of very capable and vastly experienced builders that can build your new build structure from beginning to end. We work very closely with our clients to ensure that their new build is constructed and completed to the exact spec required. We have completed many new build projects for literally hundreds of clients both commercial and domestic. We have achieved this through our committed excellence and understanding of every step of the new build process – from the initial design through to the construction of the new build.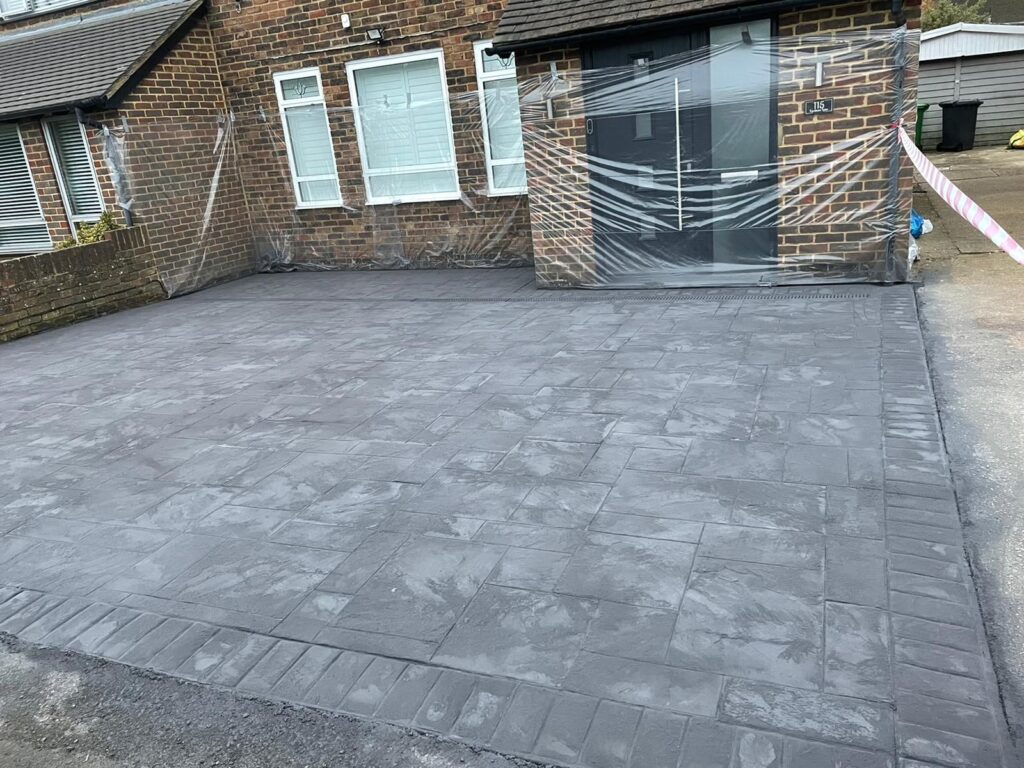 From your initial idea we can help with Architects drawings, structural engineers calculations, planning applications etc. Alternatively we can work alongside you and your own architects to your previously obtained plans, liaising with building control and helping gain Severn Trent approval. We then see the project right through to completion. Working with you and our own dedicated team to make your dream a reality.
As loft conversion specialists, Skyway create lifestyle enhancing living areas transforming your unused loft space into attractive and functional accommodation to be enjoyed by you and your family. We have installed thousands of loft conversions throughout the south of England and take great pride in providing a full design to completion service that places customer satisfaction at the heart of each project. Being fully bespoke and uniquely tailored to your specific requirements, a Skyway loft conversion has the potential to be the most spacious room in your home whilst adding significant value to your property.
Whether you have damage to your bath, basin, shower tray etc, or perhaps it just needs a bit of TLC, we can help make it look great again. All work is carried out in-situ, normally in a couple of hours and without interruption to your plumbing. We also work tidily to help ensure that no mess is left behind. More importantly, we can save you the upheaval and expense of fitting a new bathroom suite and associated works, such as plumbing, tiling & joinery.
Renovations require a specialist knowledge of the different types of construction methodologies employed over the last one hundred or so years in order to successfully blend old with new, match materials and comply with all relevant legislation relating to the addition or renovation. Whether you're looking to refurbish or need to completely renovate your property, our extensive experience of refurbishing means we can design, build and manage the entire process to help you create a better version of your home.
We provide a reliable and comprehensive range of expert roofing services; you can trust Skyway to keep your home warm and watertight. We are a long-established builder specialising in roofing for over 15 years' of experience behind us. We are very well qualified to carry out a high standard of work on flat and pitched roofs. Whether we're removing moss, fixing damaged tiles, or installing a completely new roof, we will always give you open and honest advice based on our initial inspection and recommend the best course of action.
Whatever your requirements, our Kitchen build and fitting service will suit any budget or taste. We offer a full kitchen design, plan and fit service. We have designed and fitted over 50+ different styles of kitchens in the South East, all to the very highest standard. From ultra modern high gloss to vintage, country shaker styles. We also offer a price match guarantee on every fitting.
If you are looking for a local plumber we can perform a boiler repair, gas safety check or plumbing service then you have reached the right space. We have 15 years worth of experience in repairing and servicing many heating appliances.
Any electrical services in the South East that you require can be provided by Skyway. We offer a wide range of electrical services, from light socket relocation to PAT testing, adding a new switch or wiring a socket, an electrical project, no matter how big or small, should be left to a highly skilled electrician.
Our professional painters and decorators offer a range of services from repainting exterior building walls to plastering and wallpapering the walls inside. Our highly experienced team of painters and decorators are available to make small touch-ups, fix ceiling cracks, paint door frames, and much more.